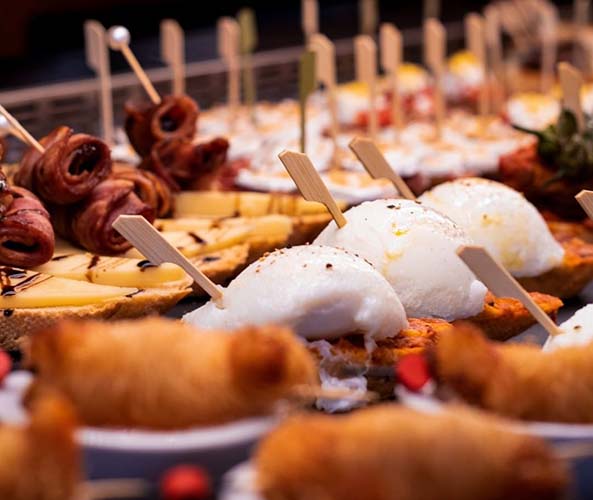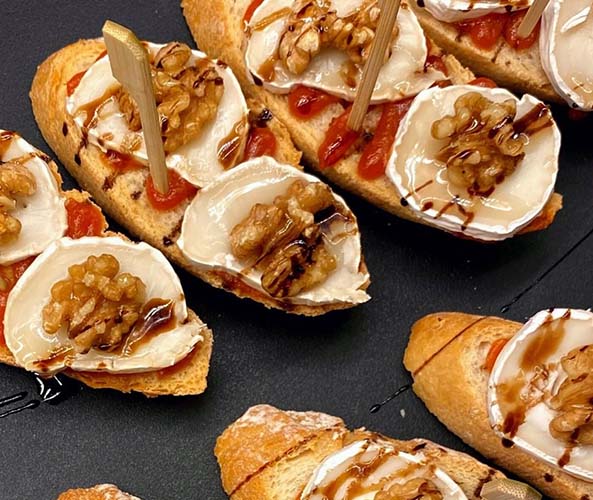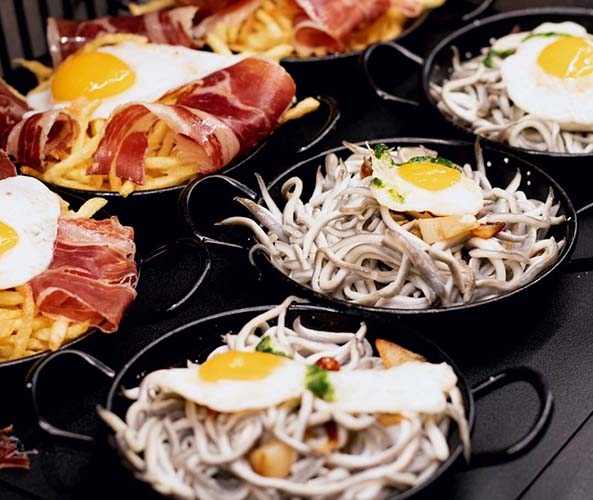 Enjoy an exclusive service that will turn your events into memorable moments. At Tramuntana, we take pride in bringing the same passion and flavor to your celebrations through our Catering service.
At Tramuntana, quality is non-negotiable. We use fresh, top-quality ingredients in every culinary creation. Our expert chefs pay attention to every detail, from artistic presentation to the burst of flavor in every bite. Additionally, we understand that each event is unique, so we work with you to tailor our catering to your specific preferences and needs.
Make your events stand out with the distinctive touch of Tramuntana. Allow us to bring the essence of our cuisine to your event and leave a lasting impression on your guests. Whether it's an intimate gathering or a grand occasion, our catering will transform every occasion into an unforgettable celebration. Contact us to reserve your date and start planning an exceptional gastronomic experience.